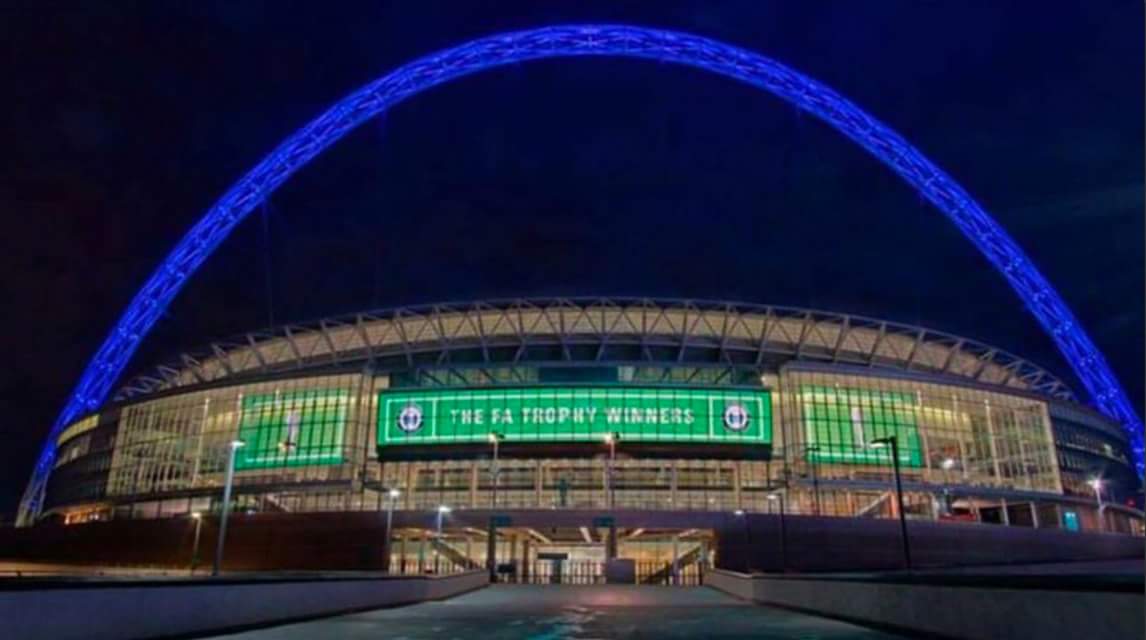 Posts

428

Joined

Last visited
StVn1987's Achievements
Newbie (1/14)
Recent Badges
Proven to be constantly offside.

Gibson purchased with money from Hyde possibly. Me for one would prefer Gibson If he can stay onside more than Hyde.

Signed for another 2 years. Great retention.

If anyone not already contracted as, I may be wrong his contract expired this season. Hope I'm reading it wrong and it means that players with expiring contracts have been offered terms however I'm sure they could have communicated this. To me it reads anyone contracted is staying everyone else has turned down terms. The club need to clear up the confusion

To me it reads like anyone who isn't contracted for this season has left or is leaving.... I.e earing, Johnson etc. I hope not but to me that's how it reads

Danns was a gamble given his league pedigree and at our level and our budget we have to take some gambles if we are to get anywhere, some pay dividends some don't unfortunately. Last season the gambles on danns and Lazarus didn't work however they could have very easy been fantastic, if you don't try you won't ever know. The season before the gamble on Rodney payed off and to a similar if not quite as well, injury prone redshaw. If you don't roll the dice you will never know.

Don't agree.. Imo if he hadn't been ravaged with injuries we would have got the 3+ points needed for the playoffs and we would have all been up for playoffs again next season with the same / similar squad. We surely can't be as unlucky next season with injuries. Agree with wild no major overhaul needed.

R.e Wild. One thing that frustrates me with wild is his inability or unwillingness to make changes on the fly. Anyone can be reactive, make changes when a major event happens i.e a goal, ten mins to go, red card etc however where are the changes to make an event occur. Take today for example Rowe starts, struggles with his lack of pace Vs Clarke's defensive brain and solidness, Rowe (Manager) spots Clarke's weakness (pace) removes slow player and replaces with someone with pace (who scores) It's about making changes to make things happen not always reacting to things that have happened. Wild needs to be more bold imo or we won't be going anywhere. Second half today became a midfield battle which we were losing. Throw an extra man in there, change from possession game to long ball, mix it up chesterfield were poor at dealing with long balls so mix it up a bit try and make something happen than hoping on a whim and a prayer that something falls for someone playing the same way you had for the previous 60 mins unsuccessfully. Tbh as Fans we would have much preferred some change in style to try and win @1-1 (still a losing position) and losing 3-1 than go out with a whimper 2-1 or boring it out with a 1-1 with the same final result (missing out on the playoffs) Throw the 3 forwards on and go route one for last 20 mins what was there to lose at the end of the day Just my personal 2 pennath.

Sh/t or bust throw Allen on

Lucky tw@t but I'll take it

Stephenson is like watching a poor man's heskey, utter garbage. Get Allen on at least he will put himself about and put some effort in.

Second we had one in first half, which didn't beat the first man.

if eastleigh and wrectum win their games in hand we 9th

Season done, see you all next season.