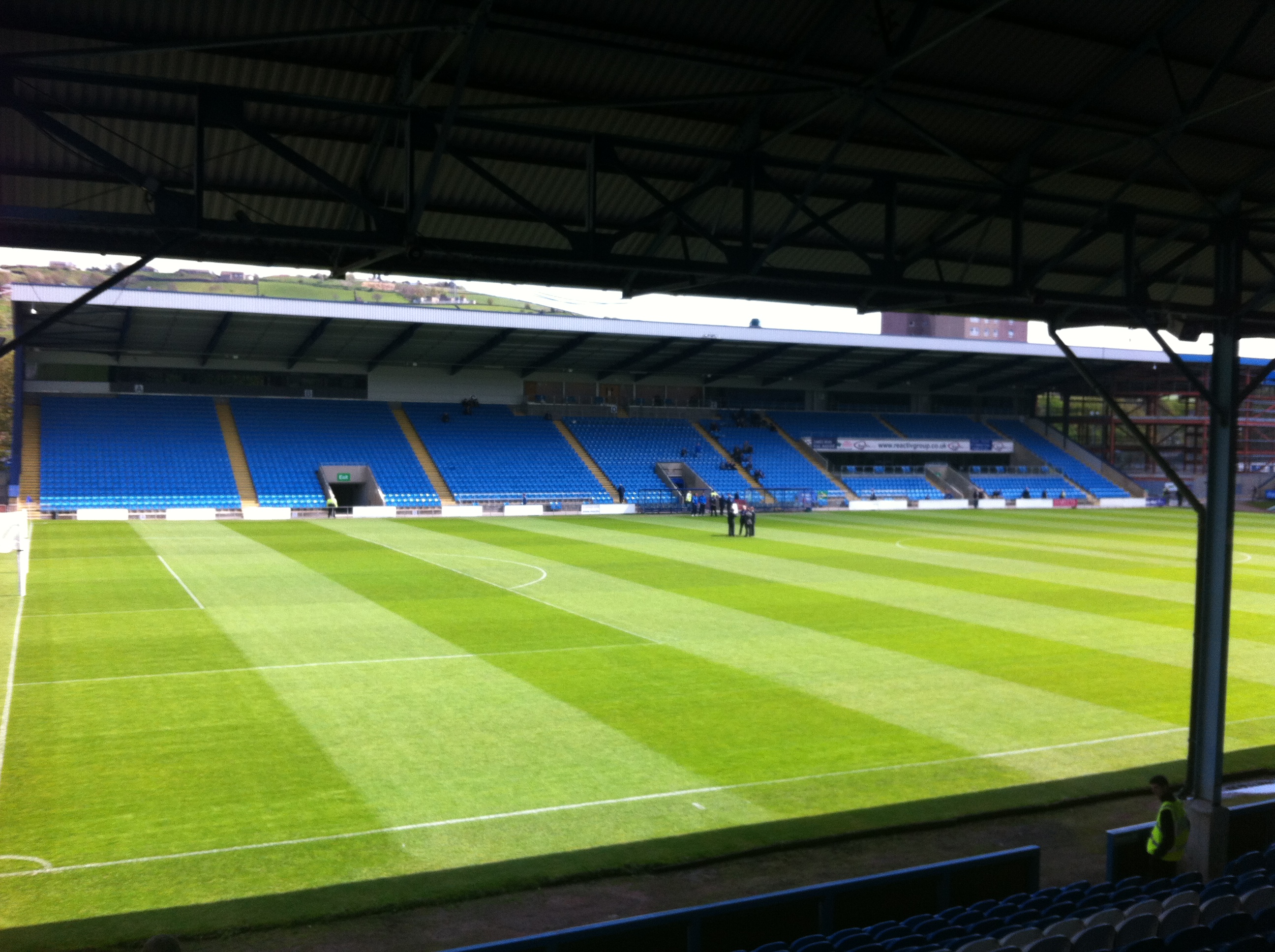 Content Count

15,349

Joined

Days Won

40
Community Reputation
3,574
Excellent
Well, with a bit of luck, the luck being very bad, we might have 3 generations being thrown out of an away game in years to come. Quite a thrilling prospect.

The fool I had the misfortune to meet tonight would have put most to shame. Blaming a city's sub standard transport system on African and Asian people is some statement. Although we did have common ground because we both agree how bad the transport system in Leeds is. But we have very different ideas as to why.

I went to see my mate tonight and when I got to the bus stop in Leeds it had been cancelled and tje next one was 30 mins. Anyway there was this couple who weren't happy that the bus had been cancelled but they blamed the bus missing on Asian's and black people. He said that drivers would wait for a black person but not for white people and that the reason Leeds doesn't have e trams is because of Asian taxi drivers. I made my excused and walked to catch a different bus. I was puzzled all the way as to why they thought what they thought.

The first season was our first back in this league and with a part time squad. We were close to the relegation spots and then we pulled away to safety. Last season was good at the beginning and the end. The inbetween bit left a lot to be desired.

Would he have asked one of our defensive midfielders to push up and attack? I don't think JF would have changed much this season. Too conservative.

Possibly used in the building of a pyramid.

Another Booty call let down.

I went to an art gallery the other day to show my friend Ronnie Wood's exhibition that's currently on there. I went a couple of weeks back and there was a great portrait of Keith Moon with a Mad Hatters hat on and he's holding a martini glass up. Great picture. I was unable to show my friend the picture because someone had stumped up the £9500 for the painting. A great picture and a cracking piece of rock and roll memorabilia.

Never underestimate what goes through his head.

Definitely. There is still some good music being made but it's a shadow of what has come before in every genre. I went to see Once Upon a Time in Hollywood the other day and I enjoyed listening to some music from the late 60's. Vanilla Fudge's cover version of The Supremes "Keep Me Hanging On" and the Rolling Stones version of Our of Time where my favourite two songs from the film.

It's being replaced by mix and pick.

They are basically Brighouse Town down south with a money man behind them.

They don't sell it at my local newsagents.