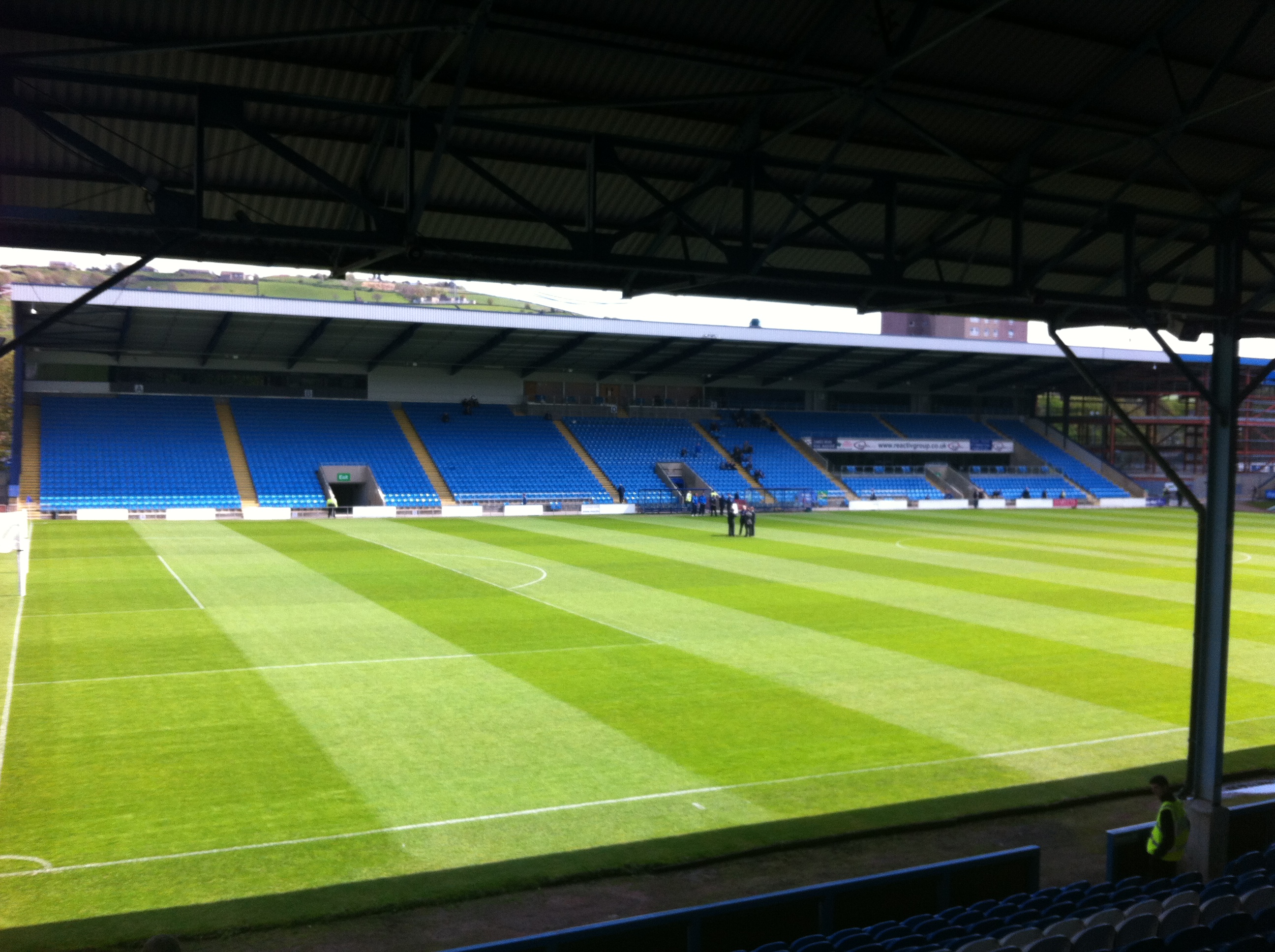 Content Count

15,363

Joined

Days Won

40
Community Reputation
3,578
Excellent
We soon knocked that out of him.

As much as I feel sorry for the diehards etc, this can't really carry on much further, can it? As you say Greg, it's making a mockery of the rules. I would say you've got this game and then that's it. No new owner found then the club has to fold. Even Halifax Town didn't have anything like this.

Pete's Pizza Play Offs Party.

Kossy - - to score for Fylde but a 2 - 1 win for the Shaymen.

George Mulhall, Neil Aspin and despite him not actually winning anything, Wilder was a success with what he had to work with.

I'd be tempted to give Earing a run out.

I described them as dour racist exhibitionists and I gave them 1 out of 5.

I thought the same but a friend said his mate had slowed it down and it's genuine. I'm probably just wishing it to be true.

I don't think Southwell can play in our current system. He will have a bit more support from midfield this time but I still think he needs a partner.

I nearly posted the other day that we are due some luck with injuries this season.

I'd forgotten about that. Have you seen the footage of the guy doing the amazing catch as he's being interviewed on the camera gantry? Not sure who is his, maybe a Middlesex player but it's an absolute one off.

I noticed an upturn under JF. 3 things came to mind. Our manager stopped giving interviews and the second thing was I would served if a member of the Courier team had read all the negative comments about the Courier's website.

Shame it wasn't on this weekend d coming. It's supposed to be a scorcher.

The link was a tenuous one. It reminded me of my very brief encounter with the couple mentioned in my post.

Well, with a bit of luck, the luck being very bad, we might have 3 generations being thrown out of an away game in years to come. Quite a thrilling prospect.