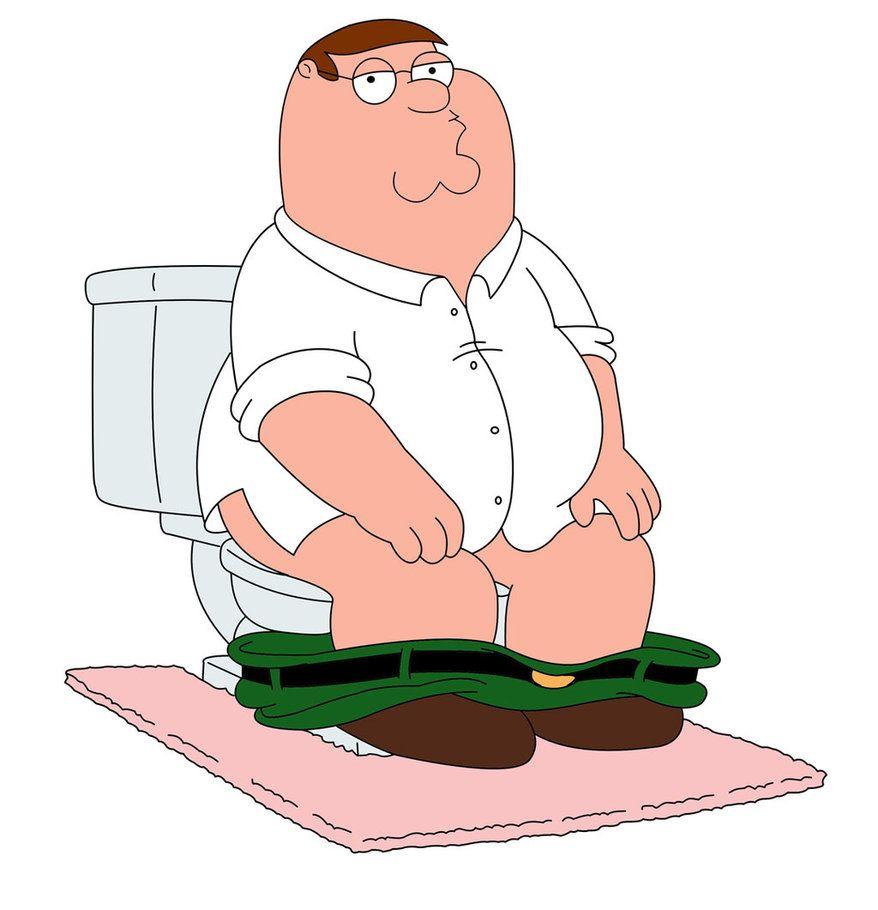 Content Count

33

Joined

Last visited
Community Reputation
19
Neutral
Recent Profile Visitors
The recent visitors block is disabled and is not being shown to other users.
The way I`m reading this is that Hanson will be out of the door one way or the other very soon. A big mistake in my opinion. I really don`t understand why Southwell merits a place on the bench. He`s got to be on his way, surely?

I`ve told the manager, i`ve told his dad and I`ve told this forum before that Michael Duckworth is the best footballer at this club. That is an absolute fact. He could play in midfield and it would improve for him being there. He is a very good right back, he is a good left back and don`t be under any illusions, he could play at any club in this league and be one of their best footballers. We are lucky to have him. I understand why he felt he could get a league club last year. However, because he is is good at either RB or LB it means that we can leave JBW out and play Jacob who, I think we all agreed, is a good player in the making and he certainly will play with more pace than we are doing at the moment. That in turn helps our rather static midfield. I wouldn`t start with Jack Redshaw tomorrow unless I was convinced that he was match fit or as close as he could be. I would certainly have him strolling up and down the touchline a lot to keep the starters on their toes. I would start with Josh Mac and start with TSS but with the warning that Redshaw is ready to come on. i`m very concerned about our centre halves as is PW. I feel we need one on loan urgently until Browny is fit again. This is an important game for us. We have been crap at home over the last month and have been very fortunate that other teams have conspired to keep us in the frame. We need a win and if we could do that with a good performance then I think we will all feel much more confident. My prediction is that we will scrape a win!!!!!

PETE WILD - TAKE NOTE That is twice now that you have been tactically naive. Harrogate was poor but tonight takes the biscuit. We all knew that that shower of s***e would come and park the bus. And from the very first minute it was apparent that was exactly what they were doing. Everyone of the spectators I spoke to disagreed with the team selection. We had to start with a chance of opening them up. But PW selected a team that has struggled to make chances. We showed absolutely no ambition in the first half and marginally more in the second. PW. That was dire. If Southwell is the answer, I would like to know what the question was because he was poor in last years team but tonight showed him up for what he is. Not a national league player at a team of our standard! Get rid and free up a wage. Danny Williams is not the player we thought he was going to be. Get rid. I will ask the question and hopefully PW will read this forum and answer the question. Why the hell didn`t CK and Jamie Allen start? Why was Southwell picked in front of TSS? PW has shown an arrogance that reminded me of Fullarton at his worst. He is better than that but he has let the club down tonight with an arrogant selection. If he believed that starting line could open up a resolute team then he isn`t watching the same players that I am. Chorley are actually a good team in that they have set up not to concede and have done that easily. We have created 2 half chances and not once have I thought that we had a good chance. I could rant all night about that but I need to sleepso I`m not going to read the rest of the forum tonight.

When we played Harrogate a few weeks ago, Mark Beck absolutely bullied Staunton & Clarke into submission. He was just too big for them and he was probably the difference on that day. However, Browny should be back and I`ve never seen anyone bully him. They sometimes run faster than him, they sometimes dribble round him but never bully him. I`m confident that that will be the difference, and if CK starts I think we should be reasonably confident. UTS

The Shaymen win and go top. Fylde lose and Wrexham grab a draw. Today the truly dreadful Manure lose to an equally dreadful Newcastle Utd and now lay in 12th place, where to be fair they will have had a good season if they get higher than that. Ole Gunner must surely be on his bike? I also know who gets voted out of Strictly. I only wish that I could have had a bet on it when I found out

According to SKY BET we are:- 5/1 favourites to win the league 100/30 2nd favs to get promotion 11/1 to win the play offs (probably because they think we will be promoted automatically) 8/15 to have a top 7 finish. 1/7 for a top half finish 66/1 complete outsiders to finish in the bottom 4 Having backed the Shaymen every year (out of blind loyalty) for many years, I think that these are fantastic figures for a Shayman to cast his eyes on. Have we ever been favourites for anything other than relegation?

I put the following post on the Dover match thread and I do think it`s probably even more pertinent today than it was on Saturday night. I know that we are on a high and that we are probably just about punching above our weight but let`s hear it for Wrexham and Fylde. There must be some sarcastic comments we can cobble together about them. I know that it makes me chortle when I think of Wrexham in the nat north. I also get a great deal of pleasure from the fact that Kossy jumped ship (for all sorts of reasons) and he`s picked a bit of a dud. Please forgive me but I do like a bit of schadenfreude. Can you imagine how much I`m chortling tonight????

I know that we are on a high and that we are probably just about punching above our weight but let`s hear it for Wrexham and Fylde. There must be some sarcastic comments we can cobble together about them. I know that it makes me chortle when I think of Wrexham in the nat north. I also get a great deal of pleasure from the fact that Kossy jumped ship (for all sorts of reasons) and he`s picked a bit of a dud. Please forgive me but I do like a bit of schadenfreude.

I`m just online trying to buy 2 tickets. I know that we will be in the Jimmy Sirrell stand but does anybody know which end of the stand we will be at

I`m there +1. 653 in total. Cautiously optimistic. I suspect we will bounce back after a weeks rest and the boss`s good words. Hopefully in 3 weeks time we will have a full squad to pick from. Then we should be good!

Having read all the posts about the game, it indicates to me how fair we are as a group of fans. Yeovil were very much better than us yesterday. They were huge men for the most esp the centre forward and centre halves and they used their size difference very well. The ref was an absolute cock. He had no idea what was going on. However, even if we had had a good ref I`m fairly certain that we wouldn`t have won. They were better than us yesterday full stop. Totally agree about Earing. There is a footballer in there but he needs to learn the game before he plys his trade in the conference. Sam J was magnificent apart from the mistake for the 2nd goal. Shame that cos he demonstrated yesterday that he is one of the best 2 in the league. Clarke had an indifferent game for a guy with his high standards. It happens and we know that he will be back next week firing on all cylinders. JBW was left isolated for much of the game. I`m not criticising Jeff King but it is tough to keep a marauding full back out when they come from so deep and so quickly. In fairness JBW did OK. Jamie Allen could be the real deal however he does seem to want to beat the full back or whoever a couple of times before getting his cross in. However I personally think he is a find! Yeovil are 16/1 to gain promotion. I am going to have a couple of quid each way. I thought that they were a good team. They were a horrible team cos of their antics but when they played they were good!

Fylde are going to struggle from here on in because Blackpool FC are back. They are currently unbeaten this season and there were over 10,000 there on Saturday against Portsmouth. There aren`t enough spectators around Fylde to support Blackpool, Fleetwood, Morecambe, Preston, Bamber Bridge etc for a sustainable club. Their bubble is close to bursting and they won`t be able to carry on paying mega money to the likes of Rowe, Kosylo etc. Challinor is also close to the drop. The chairman will not countenance indifferent performances and the league position very soon. DB is tight. Yes. But if a player comes to us he knows he is going to get paid every month and in todays climate that is a massive draw. Look at Michael Duckworth. Last season he was hawking himself all over the place to get a better deal, but this year, he has got a brand new baby and so he is accepting reality. It is better to have a bird in the hand than two in the bush. And that is fantastic news for us cos he`s a top quality fullback. I suspect that Matty Brown and Nathan Clarke are in the same mindset. They know they are going to get paid. Footballers at our level have the same anxieties as the rest of the working world. Are they going to get paid? Do they enjoy coming to work? Do they enjoy their colleagues company and do they like them? Do they like the boss? The answer to most questions at the Shay this year is a categoric YES! As a result, the sum of the whole will be greater than the sum of the parts and as a result we will prevail this season. That is down to two things. DB and the BOD who maintain a level headed approach to life and PW who has come in with a common mans approach. He treats players with respect, and he doesn`t talk ****. This is a great season to be a Shayman

I`ve forwarded this offer to my terrier mates. I reckon this is a good offer and it will not go unnoticed at local league teams.

Chesterfield v Halifax 5/6 5/2 11/4 .This is SKYbet pricing for the game on Tuesday. Are they taking the ****. I would normally lump on but I don`t want to jeopardise our chances. I haven`t backed us to win individual games this year but I have backed us £7.50ew at 40/1 and I`m feeling rather smug

Unlucky with that last minute equaliser for Tranmere.