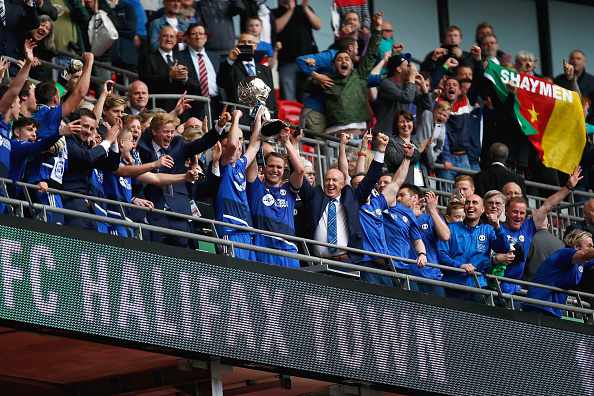 Content count

6,159

Joined

Last visited
well as he was in the job at Oldham then we wouldn't have done actually but as Jim Harvey was with him at Oldham at the time it wouldn't have been him either so who knows what would've happened, in hindsight its clear Aspin had lost his mojo with us at that point however given his past achievements I think it was a fair enough view to give him a chance with a new squad to get going again and it wasn't that the killed us even if we did start shite, it was the subsequent appointment of Coco the clown and we even nearly managed to recover from that

samfcht replied to Shayman_Rambo's topic in AFC Halifax

I shall be going to Forest Green, would hope to make an appearance in time for 7 heads though!

who's up for seven heads?

I'd be barking mad to miss it!

really enjoyed tonight, the facilities are excellent and far better than anything else we've had for winter training in my time and I thought the drills were good and was pleased to do some outright shooting which I think the other forwards and Wiggy will have also have been pleased to do and benefit from

understand the reasons for picking a home game date for it to get optimum numbers and no traveling costs but if we can get something sorted with plenty of notice time given recent comments about things that have been lacking from AFC of late perhaps look into getting a bus and having a day out at Dartford on the 14th? Thought that was a good idea when it was suggested for Worcester I think it was last year but a lot of people couldn't make it, know Dartford is further away and with being so close to christmas money will be tight but might be worth seeing if we can get good numbers for it

samfcht replied to Shayman_Rambo's topic in AFC Halifax

intend to stay till Monday barring a play off final

Town game off, we can have another 30 games of 7 heads now!