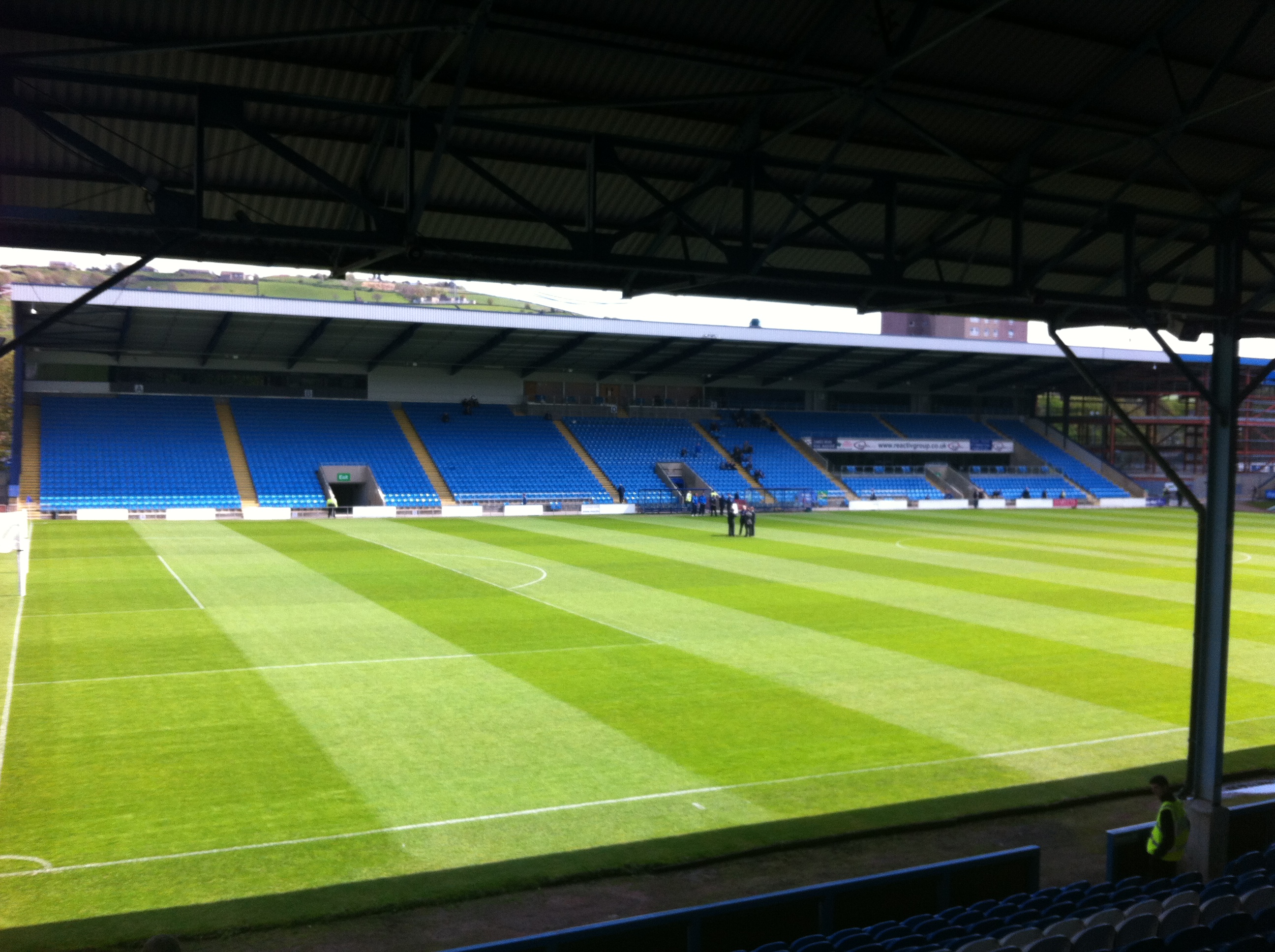 Content Count

15,358

Joined

Days Won

40
Everything posted by Erik Everhard
I'd be tempted to give Earing a run out.

I described them as dour racist exhibitionists and I gave them 1 out of 5.

I thought the same but a friend said his mate had slowed it down and it's genuine. I'm probably just wishing it to be true.

I don't think Southwell can play in our current system. He will have a bit more support from midfield this time but I still think he needs a partner.

I nearly posted the other day that we are due some luck with injuries this season.

I'd forgotten about that. Have you seen the footage of the guy doing the amazing catch as he's being interviewed on the camera gantry? Not sure who is his, maybe a Middlesex player but it's an absolute one off.

I noticed an upturn under JF. 3 things came to mind. Our manager stopped giving interviews and the second thing was I would served if a member of the Courier team had read all the negative comments about the Courier's website.

Shame it wasn't on this weekend d coming. It's supposed to be a scorcher.

The link was a tenuous one. It reminded me of my very brief encounter with the couple mentioned in my post.

Well, with a bit of luck, the luck being very bad, we might have 3 generations being thrown out of an away game in years to come. Quite a thrilling prospect.

The fool I had the misfortune to meet tonight would have put most to shame. Blaming a city's sub standard transport system on African and Asian people is some statement. Although we did have common ground because we both agree how bad the transport system in Leeds is. But we have very different ideas as to why.

I went to see my mate tonight and when I got to the bus stop in Leeds it had been cancelled and tje next one was 30 mins. Anyway there was this couple who weren't happy that the bus had been cancelled but they blamed the bus missing on Asian's and black people. He said that drivers would wait for a black person but not for white people and that the reason Leeds doesn't have e trams is because of Asian taxi drivers. I made my excused and walked to catch a different bus. I was puzzled all the way as to why they thought what they thought.

The first season was our first back in this league and with a part time squad. We were close to the relegation spots and then we pulled away to safety. Last season was good at the beginning and the end. The inbetween bit left a lot to be desired.

Would he have asked one of our defensive midfielders to push up and attack? I don't think JF would have changed much this season. Too conservative.

Possibly used in the building of a pyramid.

Another Booty call let down.

I went to an art gallery the other day to show my friend Ronnie Wood's exhibition that's currently on there. I went a couple of weeks back and there was a great portrait of Keith Moon with a Mad Hatters hat on and he's holding a martini glass up. Great picture. I was unable to show my friend the picture because someone had stumped up the £9500 for the painting. A great picture and a cracking piece of rock and roll memorabilia.

Never underestimate what goes through his head.

Definitely. There is still some good music being made but it's a shadow of what has come before in every genre. I went to see Once Upon a Time in Hollywood the other day and I enjoyed listening to some music from the late 60's. Vanilla Fudge's cover version of The Supremes "Keep Me Hanging On" and the Rolling Stones version of Our of Time where my favourite two songs from the film.

It's being replaced by mix and pick.

They are basically Brighouse Town down south with a money man behind them.

They don't sell it at my local newsagents.

After reading some of the comments on this thread I've been thinking. Several posters have said that we're only a goalscorer away from the play offs. I personally think that despite this potentially being a frustrating position to be in, we should in fact be thankful for the players we have. We have a fantastic centre half partnership. I don't think any of our own would swap either of them for any other in our league. Spoilt for choice at right back and left back is still a work in progress. We have Maher who is slowly making the holding midfielder role his own and he's got a decent partner in Staunton. Then we have one of the best players in the league in Cameron King. I really do hope he signs a new deal, and keeps up his form. Allen has shown promise as have one or two others. Plenty to be thankful for and it's still early days. I'm sure Wild Pete will bring in the necessary players when needed.