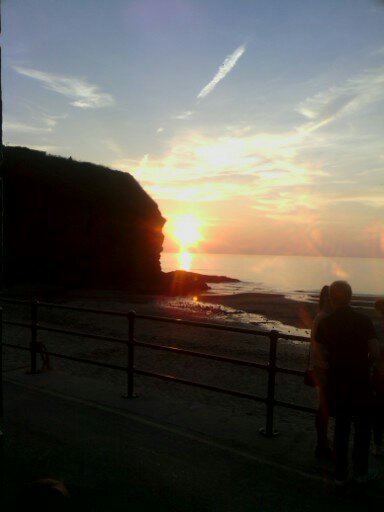 Content count

519

Joined

Last visited
Community Reputation
345
Good
Profile Information
Gender

Male

Location

somewhere between Sunderland & Halifax
If we are to go with a small squad. We need players who are capable of playing through the pain. Hence I would go for Kevin Roberts over Duckworth. Very rarely injured, comfortable in both wingback positions & also as centre back. We need players who can stay fit, 1st & foremost if we run with a small squad + loanees in emergencies.

Interesting to note that in spite of Gateshead's difficulties. The inexperienced Manager, newly appointed, held trials for young released players from league clubs to try & build a team. I hope our manager is thinking along the same lines? In our position i.e. solvent & stable, this is probably one of the cheapest way to try & find the odd overlooked talent who could be an asset to us, given our wage constraints. If Gateshead can attract a few young trialists in their financial plight & poor geographical location, surely we would be a much better prospect for a much wider catchment area. Nothing tried nothing gained.

Getting back on topic. My second Team (the black cats) Managed by another Scot. During last nights match, the commentator remarked on his previous record whilst winning the Scottish 1st league with St. Mirren (bobble hats at the ready to throw in the air) Apparently, they let in plenty of goals but scored a lot more as well, obviously not a similarity to JF's team. Perhaps he can give him a few pointers (Scot, are they palls?) The reason I mention this, is that with our strong defence just about sorted, I cannot see us conceding lots of goals. Therefore JF has the easier task in finding & coaching what should be a more attack minded playing style. As George Washington once implied "the best form of defence is attack"    

I'm with Steve 100% on this. If we get anywhere near 2000 season tickets as DB wishes put on a show & the sky is the limit. JF will only win most regulars over,if he changes tack & goes for it. He has nothing to lose. Play as last year & he will only last this season at the most & will be unlikely to get another chance elsewhere, change his approach & attack & we will all get behind him. Then at the end of the season he will have options to either stay or move on to better things with our blessing. This coming season we should do as in Lanso Land & make it Hot Hot Hot.

That's my worry. I believe the main reason to reduce the season ticket price was to get all fans on board at an early stage. so the attendance figures wont drop too dramatically if we serve up the same dross as last season. Its ok having a word in JF's ear. The problem (for me) is that JF's is so stubborn in his ideas that he will not change what he thinks is the right way to play. I think a toe up the butt may have a little more effect. 

That rules Leeds out then

Don't know why we always bring up the old Chestnut of clubs in our league spending more money on players than we can properly afford. We have a budget, set by our BOD that the Manager has to work within. Nothing wrong with that. We shouldn't be looking at these expensive players, its a waste of time & effort. We should be scouting for up & coming young ones who would relish playing for us + add just a few older heads (e.g. of the calibre of Clarke) & we will be fine. Last season there was not one team in this division that were head & shoulders above where we should be. The players are out there within our budget, just need to find them & build from there.  

I would prefer to see us build a connection with Sheffield United. It would be good to give Mr Wilder the applause he deserves & who knows, he may be inclined to loan us a decent player or 3. The man did us proud & I feel sure he still has a soft spot for us. Plus they are 3 divisions higher than Bradford Vinny

Under normal circumstances I would tend to agree with you, but unfortunately we are NOT living in normal circumstances. With several major issues causing grave concern in our society e.g. increased violent crime, climate change, Brexit, I would expect every democratically elected MP to concentrate every single minute of each working day helping to solve these issues & ignore the trivia. If PMQ's have become so frivolous, then they should be temporarily halted until the House has dealt with what is becoming a major concern in our society & allow those involved that wasted time to consider more serious matters.  Besides which Fylde haven't won owt yet  

Don't like to talk politics on this football site, but; Just watched live debate in House of Idiots. (am I sad or what) Fylde Local MP raised question to PM to congratulate them on reaching the play off & Trophy finals & asked her to congratulate them on their achievement's. She responded congratulating them not only in their achievement's but in also improving sport in the local community. Honestly, have they got nothing better to discuss. no wonder we are in such a mess.

Rick Holden, didn't need to beat any players for pace, He just crossed it over/round them. A real team player. Was a winger but played striker when we ran out of them.

Edited for you shaymenRup

I don't blame you at all for sticking with your friend. I do hope that when the time comes, you will not feel as bitter towards us From what I have seen on this forum, no one has wished him any ill.