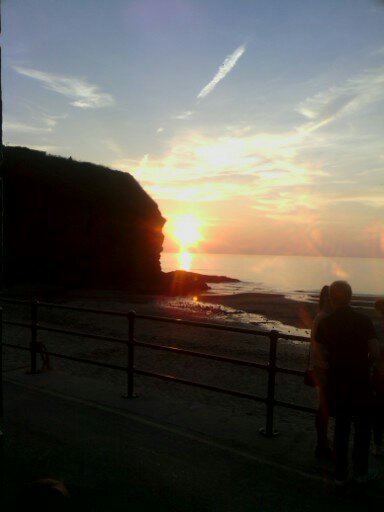 Content count

570

Joined

Last visited
Community Reputation
393
Good
Profile Information
Gender

Male

Location

somewhere between Sunderland & Halifax
Macam blue replied to last_chance_saloon's topic in Skircoat Shed

Or, you could arrange a yearly supply to be shipped out to Lanzo Land They do a really good 4 page pull out of the Rugby too

Correct. 50+ applicants, got to be a few worth looking at before considering one that was sacked  

Agreed Bubba. Hence why now would be a good time for them to ensure continuity & forward plan for when they want to hand over to someone younger. From what I have seen, all 3 have lived FC Halifax Town without a doubt. That has to be built on not discarded. I have a lot of respect for how they have handled the club, not perfect & some will disagree with me, but I bet much, much, better than the majority of others our size. We are in a good position, no? The best way to promote the club to possible new Directors is to continue to improve in a controlled & forward thinking way. Lets improve on what we have & get the fans more on board in the process. That, to me is the best way to raise the profile of the club & increase the fan base at the same time as well as safeguarding the Club as a whole.

Do we really want to go back to being a club that builds up debts? Personally, I would prefer to expand on our current BOD. Not go down a new route. Yes they have made mistakes in their 10 yr tenure, haven't we all. Better fan involvement would be the perfect way to start, to improve on what they have started. 10 yr on from now & we could be in a very comfortable position both on & off the field if we appoint the right Manager to take the club forward on the pitch & create a sound presence that talks to the BOD & helps coordinate fan related agenda/input. A lot of the bank rolled smaller clubs are likely to fold in this period, when those bankrolling them get fed up of ploughing their own money in with so few fans supporting. I accept that the current BOD would probably not sanction a fans rep on the BOD, but working in the background could take some weight off their shoulders.

I do accept that had JF set up to play better football last year, he would have been forgiven by most for some of his weird decisions, but football is a results business, so if we had set up to win more games we would have probably lost a few more but won a few more in the process & JF may well have won the fans over. On a separate topic, I wonder if DB regrets not giving Chris Wilder a little more rope & stayed full time (as the Manager) that first season  It may have turned out a lot different. I don't believe he has been sacked yet in his 15+ seasons in charge of any of his clubs & may well have stuck with us. He was (like Neil Aspin) a very loyal Manager. Lets hope our next one is built of the same stuff 

Strikers will only score lots of goals if they get the ball somewhere near the goal, unfortunately last season we failed miserably in this dept. Southwell has something about him, if given the tools i.e. a partner & ammo I think he will come good. 

Macam blue replied to shaymen down under's topic in Skircoat Shed

Seeing both the comments from Clarke & the respect he has been shown by Matty Brown (who was his captain last season) I do not see it as a huge gamble to give Clarke a chance. Local Lad will be given a large chunk of leeway this season by most supporters, He comes over very calm & collective with his views, it would sit well with me if he succeeds. I hope his lack of experience/baggage may work in his favour. I would think that most of the more experienced applicants would see us as merely a stepping stone, I doubt that Nathan would.    

Really hope to hear this said a lot this season

Macam blue replied to shaymen down under's topic in Skircoat Shed

Not rocket science is it Nick. All regulars should buy a season ticket & take up one of the sponsorship offers/match day experiences/bring a friend & pay him/her in on a couple of occasions, to make up the lost revenue. Who knows it may make them become new regulars if the footy improves. If you cant afford to do that alone, club together with your fellow supporters to do it. This would also make for a better match day experience for yourself, no brainer really.

Macam blue replied to shaymen down under's topic in Skircoat Shed

JF needs to take lessons from a less salubrious previous Manager of our club. One Chris Wilder. Still gives us a nice mention Seen on Calendar news last couple of days talking to fans & giving interviews to all & sundry whilst on pre season prep in sunnier climbs that Halifax. Players also spending time with fans taking selfies & stuff. Talk about building good relations, that's how to do it. Only thing JF doesn't need to take his example of, is eating all those pies, Wilder looks well chubby

Macam blue replied to shaymen down under's topic in Skircoat Shed

Sorry TJ I cant agree. If done correctly minimum 1200 adults + add on's at that price. Excellent idea by the BOD but not backed up with anything remotely encouraging by the Manager. A massive own goal not talking to the fans during this close season in my opinion.

But the point is it should be in Halifax where we play. No matter where the BOD or the Manager live. We should be relocating the southern players to digs in our town & trying to build up a relationship with the fans & community. It must feel like any away game for the players, turning up at the Shay on game day. Its all very basic. At our level we need to exploit every advantage we can in every aspect. The best teams are those who blend together with themselves & the fans of the club they play for. Create a siege mentality & get around local schools/sports clubs/events within the town & make ourselves known. Instead of ignoring the community & remaining stuck out of reach 20+ miles away.

Scott. Not questioning the work ethic of the Manager, but its not his responsibility to build furniture. All well & good if he is doing so whilst teaching his children how to do it for personal reasons, but not because he has to.  Way way, way, beyond what he should be doing. As for the point of the training facilities. These should be in Calderdale (Halifax) not somewhere that has no correlation to the club. The infrastructure of our club should be within our borough, not divorced from the main supporter base. Utter rubbish decision by the BOD (which I normally applaud) . We are a 5th tier Football club & should be engaging with the population of our area, not keeping everything at arms length. There is only one way that will end & it isn't a positive.

I would imagine that many older fans (like myself) simply like to read what wise words are spoken by a few on this site. Many snowflakes (like myself) do not do message boards due to the amount of abuse thrown about. Personally, only started posting after several years. After invited to get more involved by a moderator of this board. Wouldn't go anywhere near other more well known forums.

Agree TJ, no better way to grow the fan base than pay entertaining Football & create a better bond with the fans. The potential is enormous (many may not agree) if we do a Lincoln.