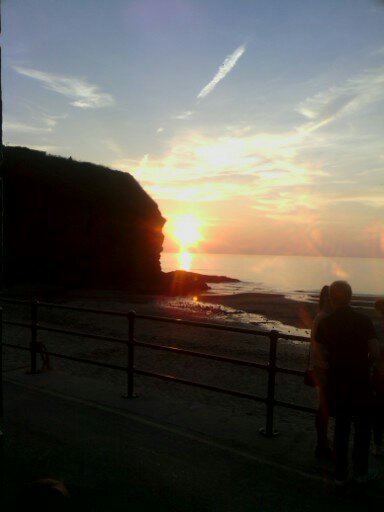 Content Count

853

Joined

Last visited

Days Won

4
Community Reputation
612
Good
Profile Information
Gender
Location

somewhere between Sunderland & Halifax
Sorry Tommy, I don't think moving away from our own ground is a good idea. Useless as our council are, they are still our council & moving away from the Shay would not aid income within the Borough. Also it would give some credence as to if they should try & sell it if sport is no longer seen at the stadium. I wouldn't trust them with walking my dog.

Tells me everything I need to know about how we are progressing recruitment wise. No need to panic, sit back, stay safe & let our Management Team do the business.

11

A real man for difficult times was Billy, unfortunately he got a lot of dogs abuse from some supporters, which to me was out of order given the constraints he was under.

True FCHT15, but we have also seen quite a few other players progress there careers through us to become Championship & below quality. We are a genuine 5th tier Football Club unfortunately & we need to cast our net, to progress & not just take what so called Agents hand us down. Scouting lower league & building a genuine rapport with our near Football League neighbours is a must if we want to progress.

Agree R of R, a really good game & Harrogate thoroughly deserved the win. Nice to see a team attack with 4 men in or around the penalty area attacking the ball. Hope we see similar next season.

Agree, but if your budget is small, you need the ability to shop around for the best buys. That's where a good scouting set up plays its part. Too many say that all the best players are picked up by the big clubs, but that is rubbish. They only go for those whose ability will fit their needs. We are shopping in a different market & need a scouting regime that will fit our needs. Only now & again will outstanding premiership level players be available to us, but it doesn't mean we cannot find a little gem.

Loos, have to be open. Our aged (me included) will not attend if not unless we wear a dyper not a nice thought.

TSS is very fast, just we do not play to his strengths, that's why he gets the dogs own abuse from some on here. Play it into his head against a big centre back & he has little chance, but put it to feet & he (and others) will perform a lot better.

We all see matches in different ways Greygoose My view during our purple patches (there were a few) that although we did give possession away too easily, we still controlled large sections of some games. Hartlepool was a prime example (in my view) of the opposition having lots of the ball, but in areas where we controlled their attacking threat. Looking at the players we had at our disposal when the season was young, we had lots of pace up front if not a lot in defence. That was our best strength & we stopped using it as the season progressed. Teams do not like fast players running at them. Get it ont deck & TSS & co would be much more dangerous

Yes, he is Greg. As you say we didn't have a plan B if you discount us not attacking from the off as a plan B? For me plan A was better & getting results, why change? Our team in its infancy was better suited to attack with width. Adapt a little by holding the ball & draw teams out, but we started to give possession away by lumping it towards TSS instead of keeping the ball & controlling the game.

Riders, I didn't say to counter attack, I was saying we should have stuck to the attacking formation that was working so well early in the campaign. Stop confusing me its toooo easy

A very honest interview on the official site. He comes over very well. In honesty, the only area I would take him to task over his assessment of how we have changed to counter attack quote "Teams have changed their approach when playing against us and we have gone from 'let's get at them' to let's sit in and ensure they can't hurt us" We were a better team when taking the game to other teams early doors this season & for me should not have changed to be counter attack based. Teams possibly did change their approach, but we should have stuck with what was clearly working, let the opposition adapt if they need.

Are you saying that having 5 subs does not slow the tempo of the game down? Not only are you introducing 2 players at a time twice you are introducing more players who are not up to speed with the game. In my view, nearly every game I have witnesses where the 5 subs have been introduced, the pattern of play has slowed down.

If we want to encourage season ticket sales, the club needs to offer some incentives. Many will not want to purchase a season ticket until they are sure they can attend & are safe to do so. Would it not be possible to allocate a secure section (best view & allocated seating a must) to those who purchased one before end of August? Also would it be legal for the club to offer Free to air games if still behind closed doors to season ticket holders? These are difficult times, the club need to think of ways that would entice people to buy a season ticket without worrying that they will miss out on home games.