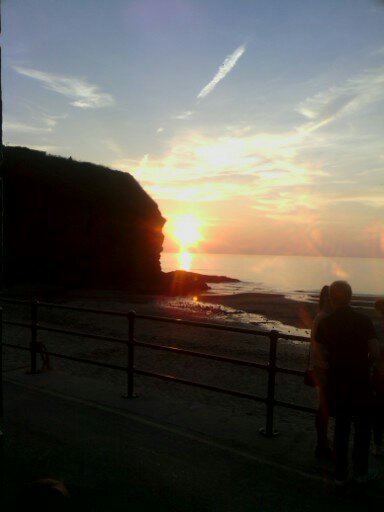 Content Count

746

Joined

Last visited

Days Won

4
Community Reputation
525
Good
Profile Information
Gender
Location

somewhere between Sunderland & Halifax
Doesn't really matter who is in the play offs Tom, as long as we are the Champions

Its ok wanting to have all the flair players in, but we need to get back to controlling games. In defence of Tobi, he does add strength to our defence when needed & was our main point of attack when we were scoring for fun earlier in the season. Lets get a few more points on the board, see how we are & then Pete has carte blanche to experiment to his hearts content for me.

That is a very strong first 11. Hope we get back to the way we have shown how we can play.

Also good to hear on a separate article, that DB is still enjoying the roll of Chairman & not lost the desire to continue the level of involvement he gives on our behalf. Here's hoping that he can get a good outcome from talks with other interested investors & together they take us on to the next level. We also appear to be building bridges with long established, genuine fans, who previously felt snubbed by the BOD. Lets hope for a bright future. Come on Town.

Don't like it. It takes all the excitement out of the game.

kick off delayed due to power failure.

At last, someone who talks my language

Amazing how much damage an angry poodle can do

Yes I agree Steve, but communications have improved considerably of late. Even to the point of letting us fans know the thinking behind trying to further increase potential investment & the likely outcome. It would be very fitting if this could be the season where we gained promotion to the FL. It would cement the BOD's place in the history of the club in a very positive way & would be a fitting end for them if it were to be their swan song. On the other hand, it may give them an added purpose in deciding to stay on & push us forward even further, I cannot imagine all the good our current regime would achieve with the 850K additional income that would come from the FL.

I stand corrected I don't remember a 2nd incident.

The 3 gents who have run our club over the past 11 years deserve full credit for all their efforts. They have been a breath of fresh air in our chequered existence. In my view it will be a sorry day when the remaining 2 decide to call it a day. Yes they have made mistakes, but so have we all in this period.

11

Huddersfield I believe. It didn't give way, their idiots deliberately tore it down.

Steve Smith born 1946 played for both clubs before going on to scout & Manage Huddersfield. Sadly now has dementia, last known to live in Dalton, Huddersfield

Sorry BTM, cant agree. Very underrated player is Maher. Does the dirty work & protects the back 4 better than any other player we have. Likes a tackle. Has a good engine. He is coming back from injury, so the Manager is bedding him in slowly. He will have a big part to play if we are to progress.

Still believe we have enough about us to win this league, still a long way to go & not one team are getting a run on us. Yes, struggling at present Yes, need to change a few players who are not performing Yes, still believe that Pete Wild can see what is going wrong & has enough about him to change it Very pleasing to hear the support from the fans today, even when losing.