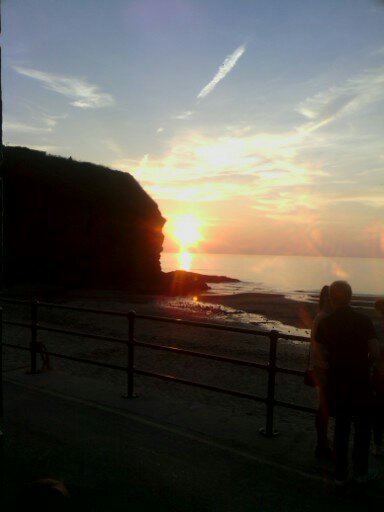 Content Count

689

Joined

Last visited

Days Won

2
Community Reputation
473
Good
Profile Information
Gender
Location

somewhere between Sunderland & Halifax
I agree. Southwell could add some pace to our attack if used along side someone who can play him in. At this point last season he had scored 4 goals & was then shunted out wide right, never understood why If you don't play a striker in his best position, you will not get the best out of him. Get him along side Tobi or McAlinden & he will prove a much better player than many think he is. We have two or three players capable of scoring 10+ goals this season & a few more who could add 5+ each, just need someone to chip in with 15+ & we will be in the hunt for promo. Spread the scoring around a bit like we have up to now & it will cause concerns for our opponents. Easier to mark 1 player out of a game, but not too easy if others step up to the mark.

Ok, time to get back on the horse & regain our attacking flair, after two poor displays by all accounts. Look on the bright side, after our excellent start to this season we have 2 full months to spare to reach last seasons points & goals for. It took us till November to reach 22 points & similar goals for,after another good start. We are 3rd on merit. Only one team in our division has scored more goals, only 3 teams have conceded less. Well pleased with 7 wins out of 11 games, same again please Pete & the boys

Yes I noticed that on several occasions, I thought there was an obstruction rule in place to prevent this? If so Sam needs to release it early & get the closing down player booked.

Yes Mark I heard that as well, but that was not the timing of the specific booing I was referring to. Lets leave it there.

Mark. I am not kicking up any fuss, only my opinion that it is poor form to boo, when the players were on the pitch, after such an excellent start to the season.

Sorry Lewis. You are mistaken. The booing which I heard in the East Stand started on the final whistle. The players were still in the middle shaking hands with the opposition.

Ok, aim it at the officials once the Team have left the pitch, not when they are walking towards the fans to applaud them the right time to vent displeasure is as the officials are leaving the field. After the players have gone down the tunnel. How are the players to know it is not aimed at them whilst booing when they are applauding. Several fans near me remarked "how can you boo the players off after such a solid performance to the start of the season" If some fans don't know they are booing the officials not the players, how will the players know the difference

Disappointing to hear some boo's on the final whistle. Probably aimed at the officials, but should not have been heard whilst our players acknowledged the fans.

Agree Che, TSS is better if the ball is kept on the deck. 2 players booked so far this season when fouling him when through on goal. For a big man he is not as good in the air as their defence was.

When will I learn to keep my big mouth shut A good game for the neutral, Yeovil were very strong & did a lot of professional fouling to nullify our play. Our two wide men in King & Allen had good games & had the beating of the defence all game if it wasn't for the pull backs when through. Not criticising (how can you after our start to the season) but the biggest change we should have made was to forget the high ball up to Tobi & play it lower, for him to turn the big centre halves to allow his pace to get him in behind. It was too easy for them to bully him in the air & that is not his strength. Anyway 7 wins from 10 I will take all day long. Dust ourselves down & go again.

Rather chilly day in Halifax. anything above 2200 is a definite plus today. I doubt Yeovil will bring above 150. If we get a good result it will be 25 points out of a possible 30. Most of us thought this would be the minimum amount of games on which to judge how we are progressing. I doubt Woking will get much from the BT televised game at Hartlepool this evening, I think we played the Monkey Hangers at the right time, as they are hitting form & will be well up for it at home. A win for us could leave us sitting pretty with a clear 3 points come 10pm tonight. Come on Shaymen, make us proud.

I doubt we will have any short fall this season, based on current style of play there is only one way our support level is going & that is up. If we continue at current 2200 levels that is £230k additional revenue over the season at £20 a pop less age related discounting. Continue to grow the fan base as is likely would be music to the BOD,s ears + not forgetting all the additional revenue created by attractive football, i.e. increase sponsorship, on line shop sales etc.

Point taken, but as Lanzo has frequently stated, budget is not everything. We have a very young squad of players who are enjoying the way we are set up to play, that is worth more than having a big budget of under performing players. Give me our current set up any day.

We have every right to be where we are Shay. We are playing some good stuff & fully deserve to be top on merit

Every article I have read from the players, say how much they are enjoying playing in front of our crowd at the Shay. They are getting some good support, many years since that has happened. They will be confident that we wont get on their backs if we concede first, so I think a home win by 2 goals is most likely & another enjoyable contest.